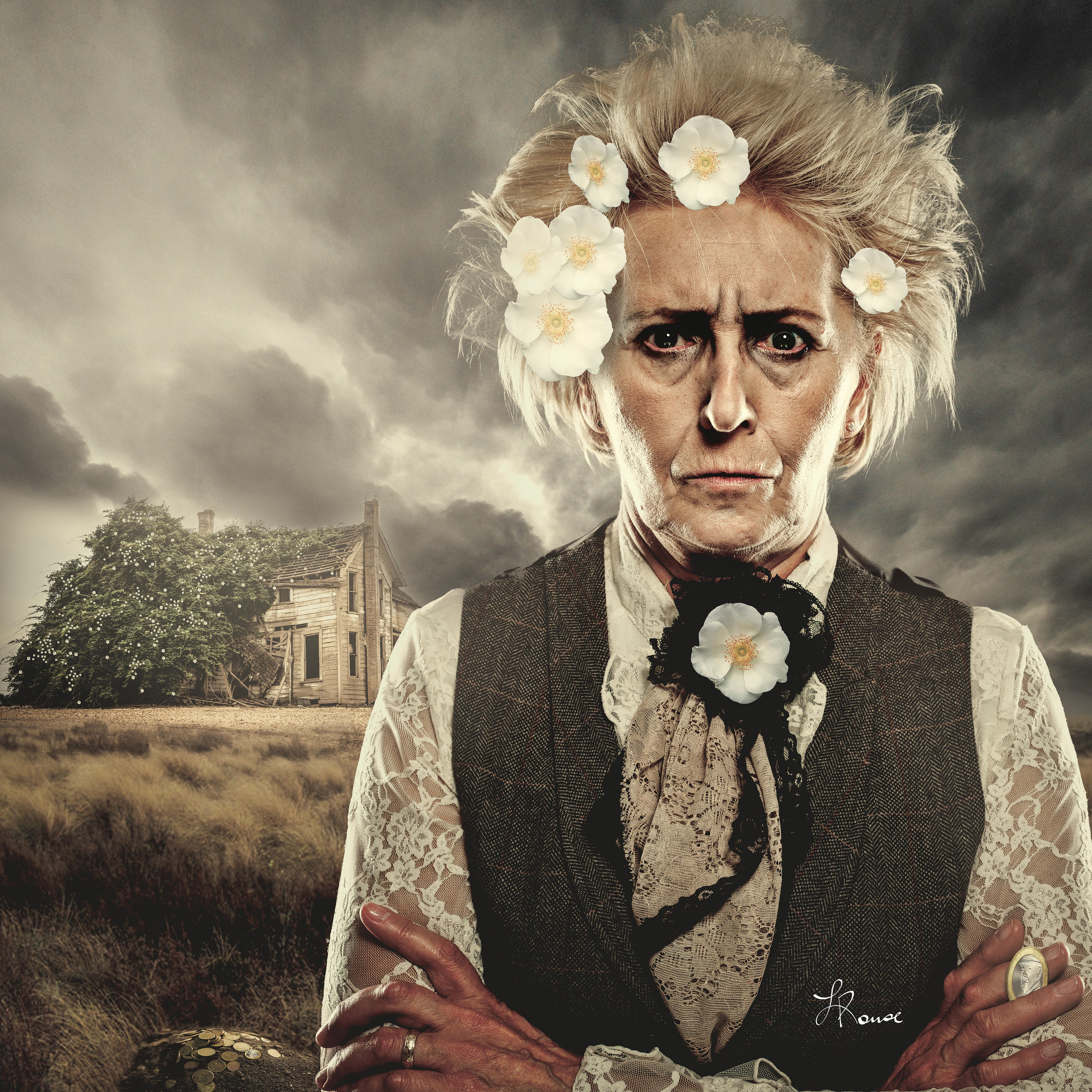 Known as a hard-bitten, gun-carrying, sharp-tongued and savage woman, the subject of this surreal work of art is a notorious character of early Bristol, who hid the fortune she and her husband amounted in gold somewhere on the Virginia side of State Street in Bristol. It is believed she hid the gold in a hole dug by her slave for a Cherokee rose she planted on their property after her husband's death. Through the years, the Cherokee rose quickly multiplied, taking over and rapidly deteriorating her home. Legend has it the fortune has never been found.
Rosetta's Gold is the artist's photo-realistic depiction of Rosetta Bachelor's story, as shared by Bristol's beloved historian, V.N. Bud Phillips, in his book,
Hidden History of Bristol – Stories from the State Line
. Classic of the artist's style, this surreal work of art includes hidden references to the location and source of the story. Held in the woman's fingers, is a gold coin; it includes the inscription, Bristol Tennessee and Bristol Virginia. The coin's head design is that of Mr. V.N. "Bud" Phillips, included as a tribute to him by the artist. Another of these coins can be found on the dirt mound among the grasses.