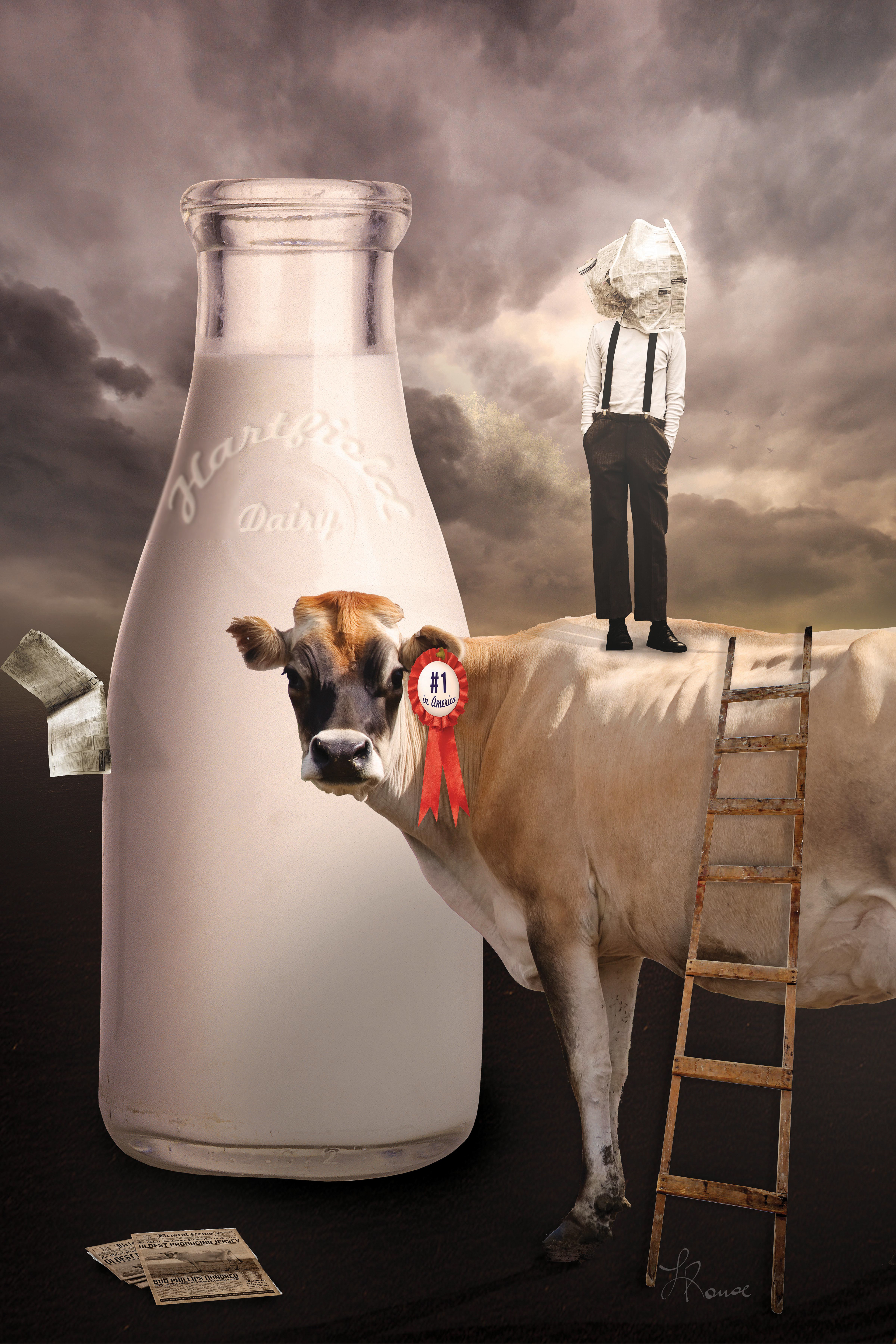 Famous Bonnie Belle Primrose
Around 1910 David Jenkins Hart Sr. set up one of Bristol's long-operating farms, Hartfield Dairy. Exceling in everything he pursued, he opened his dairy with the finest of registered Jersey milk cows. Early on, Hart brought a prize jersey cow named Bonnie Belle Primrose. She became one of his best producers, and continued until she became the oldest-producing Jersey cow in America. Bonnie Belle Primrose became the subject of several newspaper and magazine articles. So abundant and widespread was the publicity, many visitors came from near and far to see her. She produced until she was twenty-three years old. She died at the age of twenty-four.
Famous Bonnie Belle Primrose is the artist's photo-realistic depiction of the unusual story of Bristol Tennessee's very famous jersey cow by the same name. Bristol's beloved historian, V.N. "Bud" Phillips, in his book,
Hidden History of Bristol – Stories from the State Line
, shares many remarkable stories; many of which have been the inspiration for the artist's surreal works of art. Classic of Rouse's style, this piece includes hidden references to the location and source of the story. Seen in the bottom left of the piece, illustrated is a newspaper titled,
Bristol News
. The Headline shares with admirers details of the subject depicted in the piece. Interestingly as well, is the title of the newspaper's main article,
Bud Phillips Honored
. His mention included, as a tribute for his life-long work as Bristol Tennessee – Virginia's historian by the artist.